A seminar entitled (Nightdreams Between Reality and Mirage)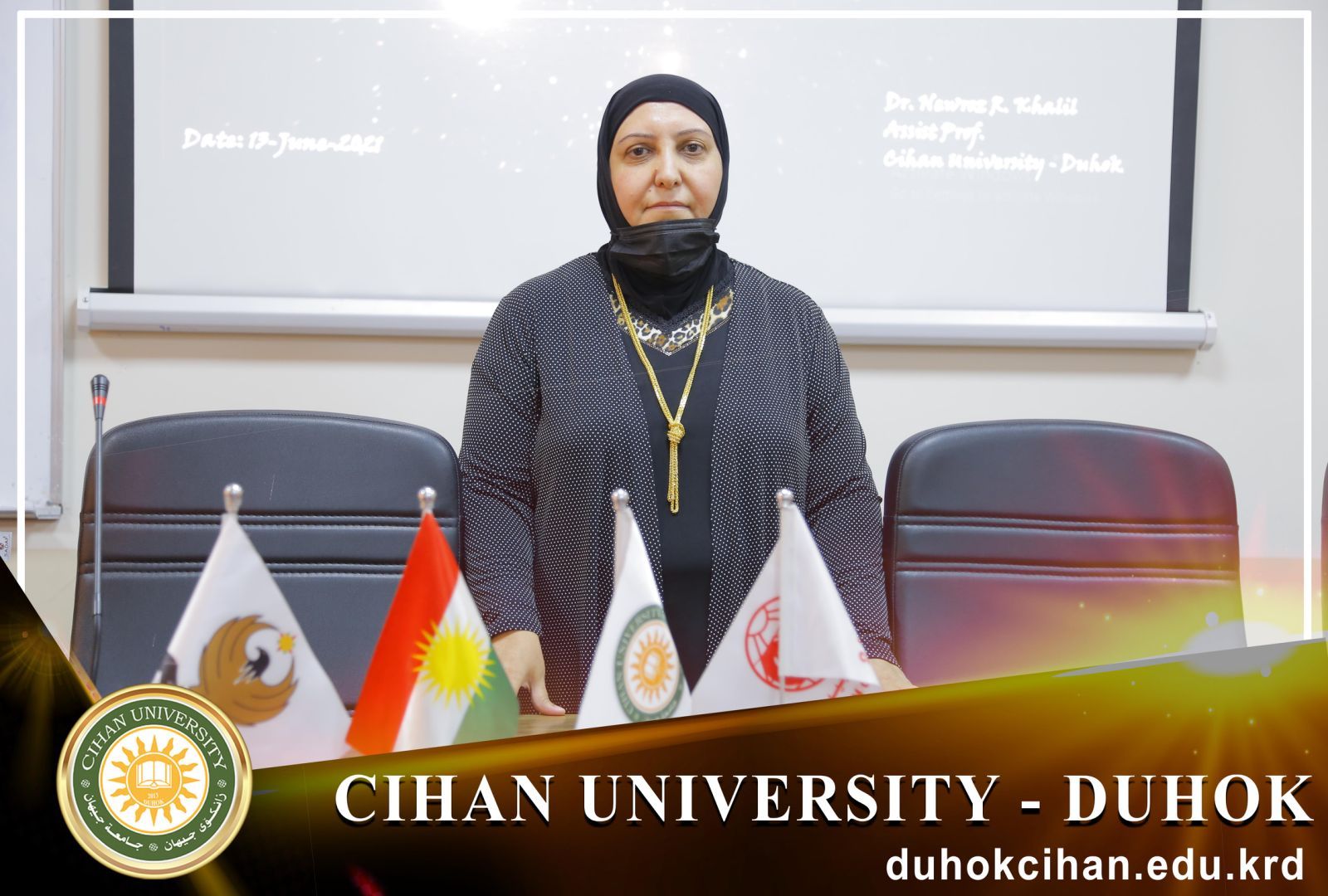 The extent of the interest of Cihan University -Duhok in the Scientific Level of the Professors:
In order to develop the scientific and academic level of the teaching staff and lecturers, a seminar was presented by ( Dr. Newroz Ramadan Khalil) entitled (Nightdreams Between Reality and Mirage) and in the presence of the Assistant Professor (Dr. Zeravan Abdelmohsen Asaad), President of Cihan University - Duhok, and Assistant Professor (Dr.Bayar Mohammed Rasheed),Assistant of the President of the University for Scientific Affairs , in the presence of a number of department heads and teaching staff. The seminar included an explanation of the views of predictors and modern psychologists regarding nightdreams . Also the appearing of this dreams through ancient civilisations like Sumerians, Egyptians and Chinese, where modern psychologists had derived a lot of implications, which the important was that nightdreams depend on conclusion not on logic .The work of the brain also clarified as it deals with the sleeper's thoughts in a biochemical manner and turns them into visual images that carry more than one meaning . Nightdreams depend on reality, contrary to what is known , as many celebrities inspired solutions through their dreams. Finally, the types of dreams were mentioned too. Predictive Dreams had the largest share of the discussion by the attendees.