Computer Science Students' Scientific Visit to the General Director of Police in Duhok Governorate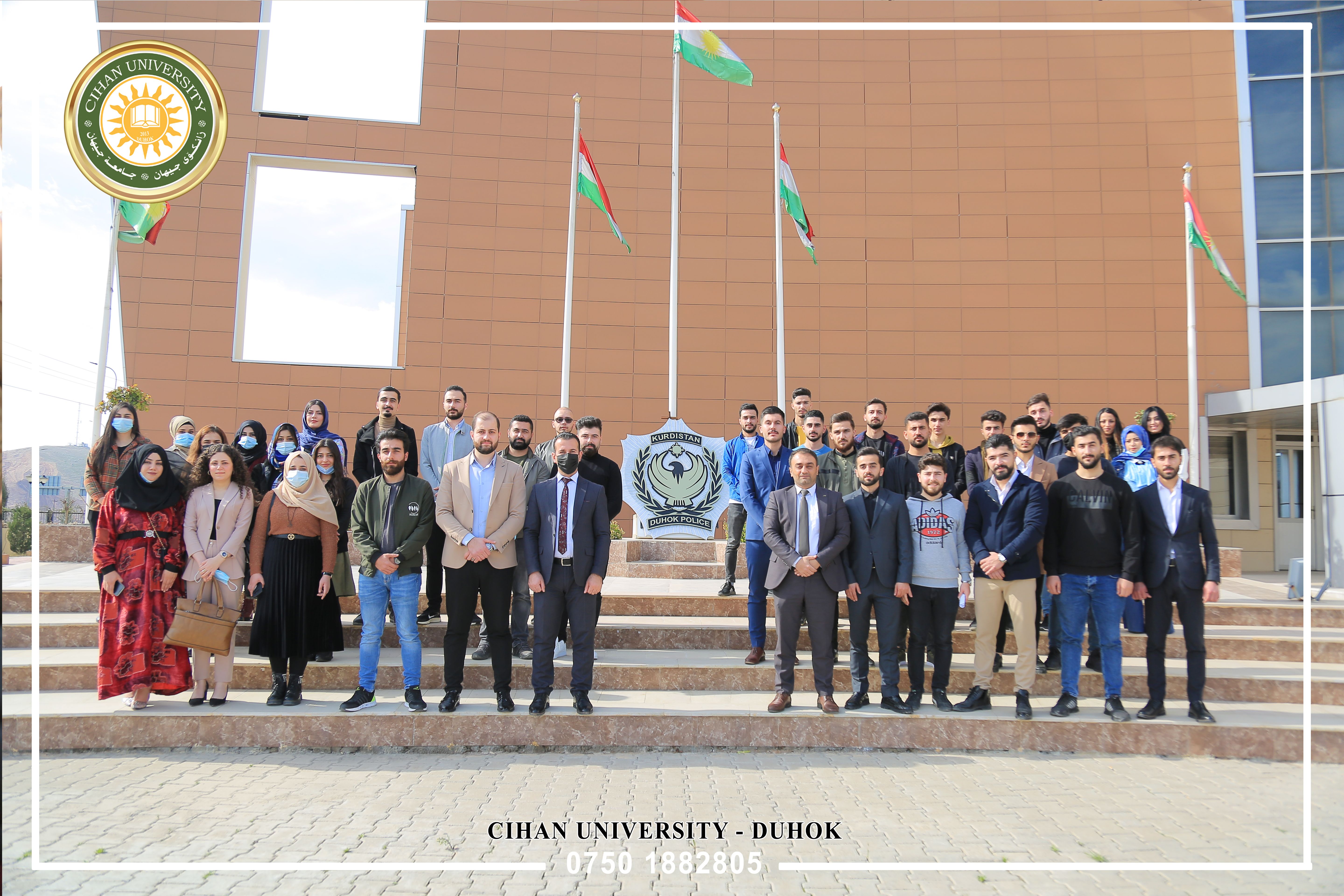 "Computer Science Students' Scientific Visit to the General Director of Police in Duhok Governorate"
Today, on Feb 9, 2021, students of computer sciences with the presence of the head of the department and a number of our university instructors with the coordination of a committee from Kurdistan Students' Union paid a scientific visit for the General Director of Police in Duhok Governorate. The visit aimed to introduce the applied advanced electronic systems in the referred directorate.
On this occasion, Brigadier General, Mr. Shalan Ahmed expressed his profound support for such practical events and assigned all the departments to facilitate the whole process.
Meanwhile, on the behalf of Cihan University-Duhok, a speech was presented by Mr. Hajar Ali, the administrator of the university. In his speech, he acknowledged and appreciated the prominent role of the above-mentioned directorate regarding its keeping the province as a safe haven in different conditions.
Then, Lt. Colonel, Mr. (Hemen Sulaiman), the spokesman of the directorate, referred to various important subjects such as the negative effects of social media on our society.
After that, a detailed presentation was offered by Captain Khalid Ibrahim, introducing an electronic system for criminal events. The program has been known as the first online program applied in this field by Captain Khalid who is one of the most active and successful members of the directorate, who has managed to design such a program that is used all over Kurdistan region of Iraq.
The scientific visit concluded with paying a visit to different directorate departments in order to familiarize the visitors with the system application through its practical procedure.
Finally, the presenter of the seminar "Captain Khalid" was awarded with the Cihan University logo as a symbol of appreciation for all its supports.