How to select books and launching a club (Literature Friends) in the Department of English.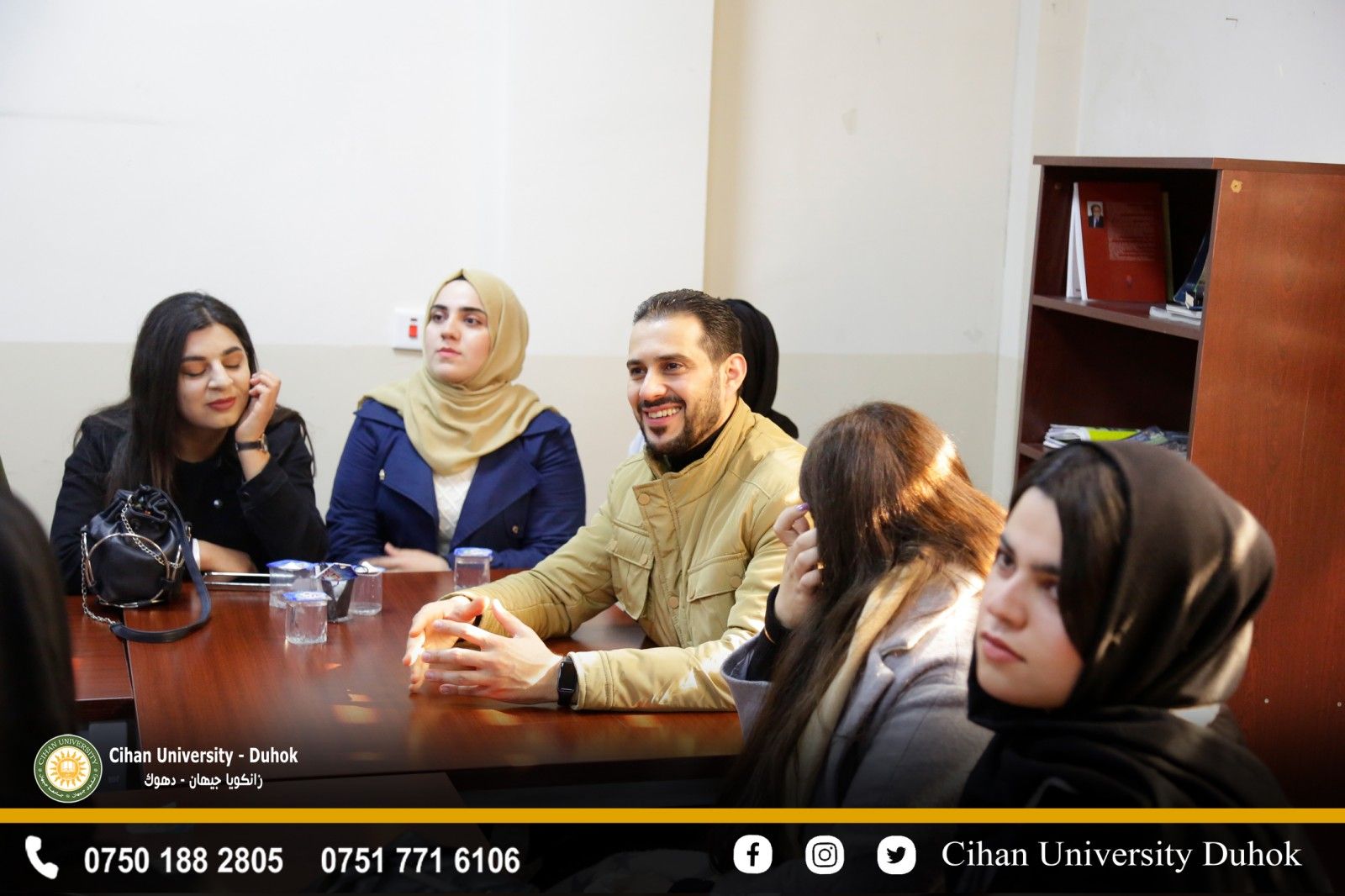 For more information click on the following link.
On Saturday 05-02-2022, Department of English, under the supervision of Mr. Mohammed Muayad Yousif with the assistance of (Shiyan Mehdi and Mahabad Hashim) conducted a library activity for the 2nd Year students on how to select books from the library that suits the needs of the student or individual in terms of title and content. Meanwhile and straight after that, under the supervision of the same instructor and with the participation of the students, launched a literary club under the title (Literature Friends), where some poets recited poems from their own writings in all languages ​​(Kurdish, Arabic, English), and then the attendees raised questions and discussed with the writers about the subject matters of their titles. After that, they discussed about literary writing and its importance in all social and academic aspects. This activity will be on a regular basis at the university for all writers and litterateurs. These activities are part of a series of activities of the University and the Department of English to elevate our students' levels in terms of literature and academic potential abilities.